Your One-Stop-Shop Employee Benefits Solution
Connect your workforce, boost output, and help your people thrive with an all-encompassing wellbeing solution in a single centralised platform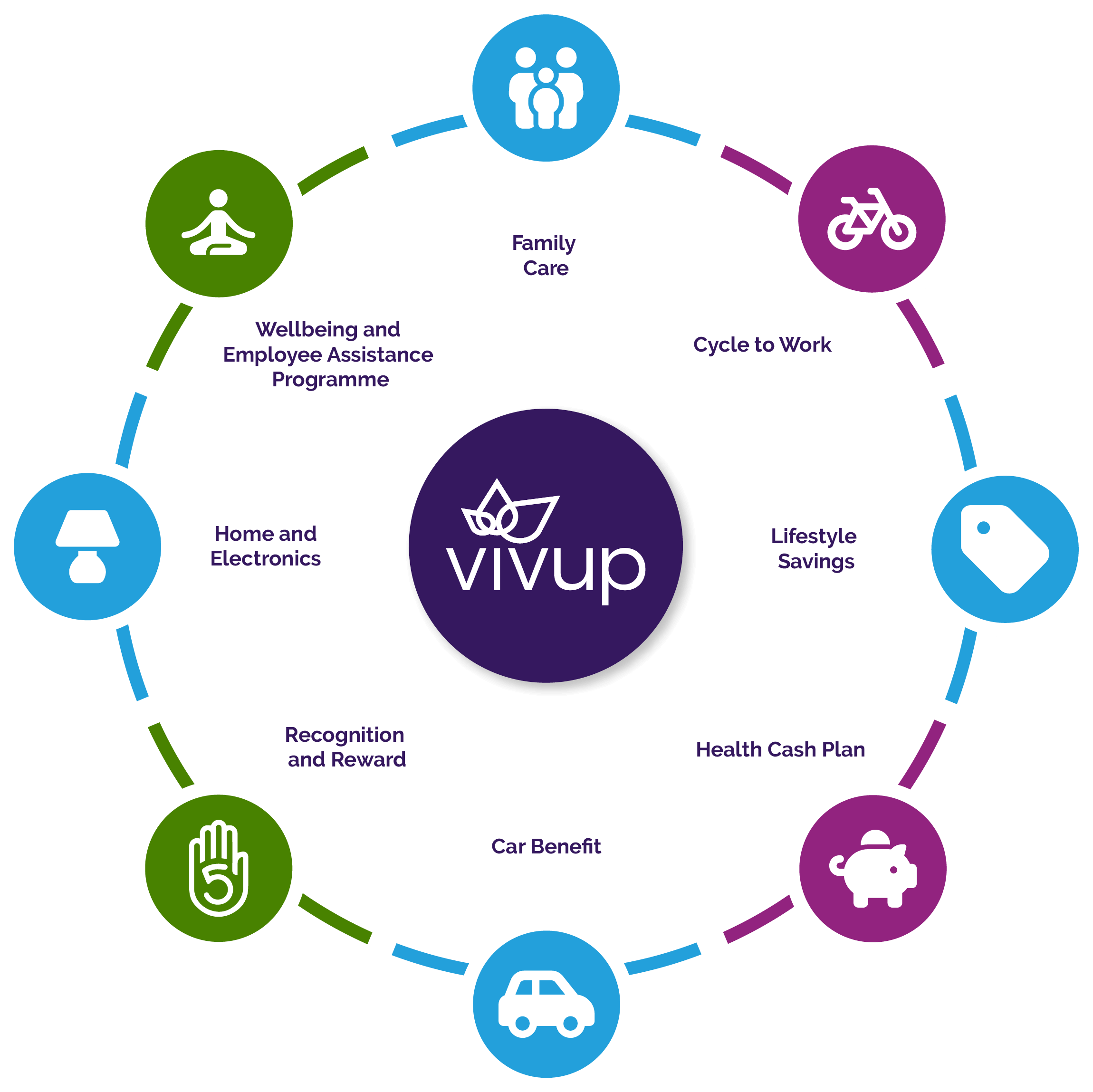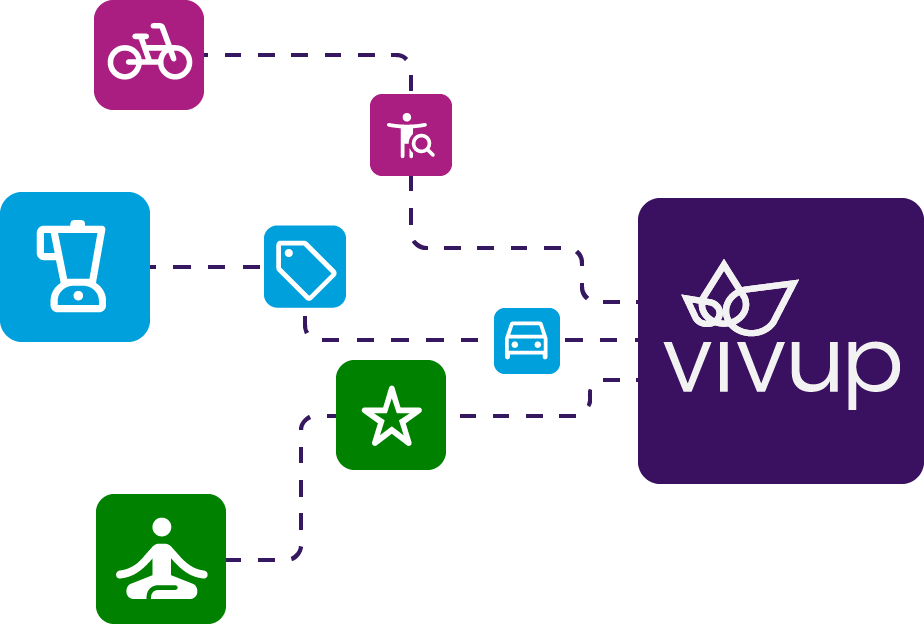 Centralised Employee Benefits
Enable your workforce to access their benefits from a single, fully-digital location. Available 24/7, 365 days a year, Vivup's online benefits platform empowers your team to enjoy a comprehensive, customisable suite of benefits whenever, and wherever, they need support
Provide access to home essentials
Give your people the chance to enjoy the latest technology and home essentials by enabling them to spread the cost of big-ticket items
Help employees meet care needs
Give employees access to a network of care providers, helplines and a care budget to put towards childcare, pet care, and eldercare
Help employees save money where it matters
Supports your people's financial health while boosting loyalty and motivation with over 1,150+ ways to save with the nation's leading retailers
Make commuting more manageable
Make motoring more manageable by giving staff the chance to drive a brand-new, insured car for a fixed monthly amount
Boost work/life balance
Supports your people's work/life balance by enabling them to spread the cost of a holiday through Payroll Pay®, with no deposit required
Access expert mental health support
Equip your staff with 24/7 access to mental health support, and gain valuable insights to inform your wellbeing strategy
Create long-term wellbeing
Provide access to wellbeing products and services and encourage proactive care with an engaging health management platform
Amplify your wellbeing support
Boost your wellbeing provision and help your people lead happier, healthier lives with robust wellbeing products and services
Encourage sustainable commuting

Enable your workforce to save up to 42%* on the latest bikes and safety equipment while working toward sustainability goals
Cultivate a healthier workforce
Equip your staff with access to over 3,000 providers, including gyms, health clubs, and more, while boosting your wellbeing agenda
Empower staff to prioritise wellbeing
Give your people immediate access to personal healthcare cover for their individual needs with a comprehensive Health Cash Plan**
Case

S

tudies
Discover how our clients have customised their benefits packages to engage, inspire, and motivate their valued workforces: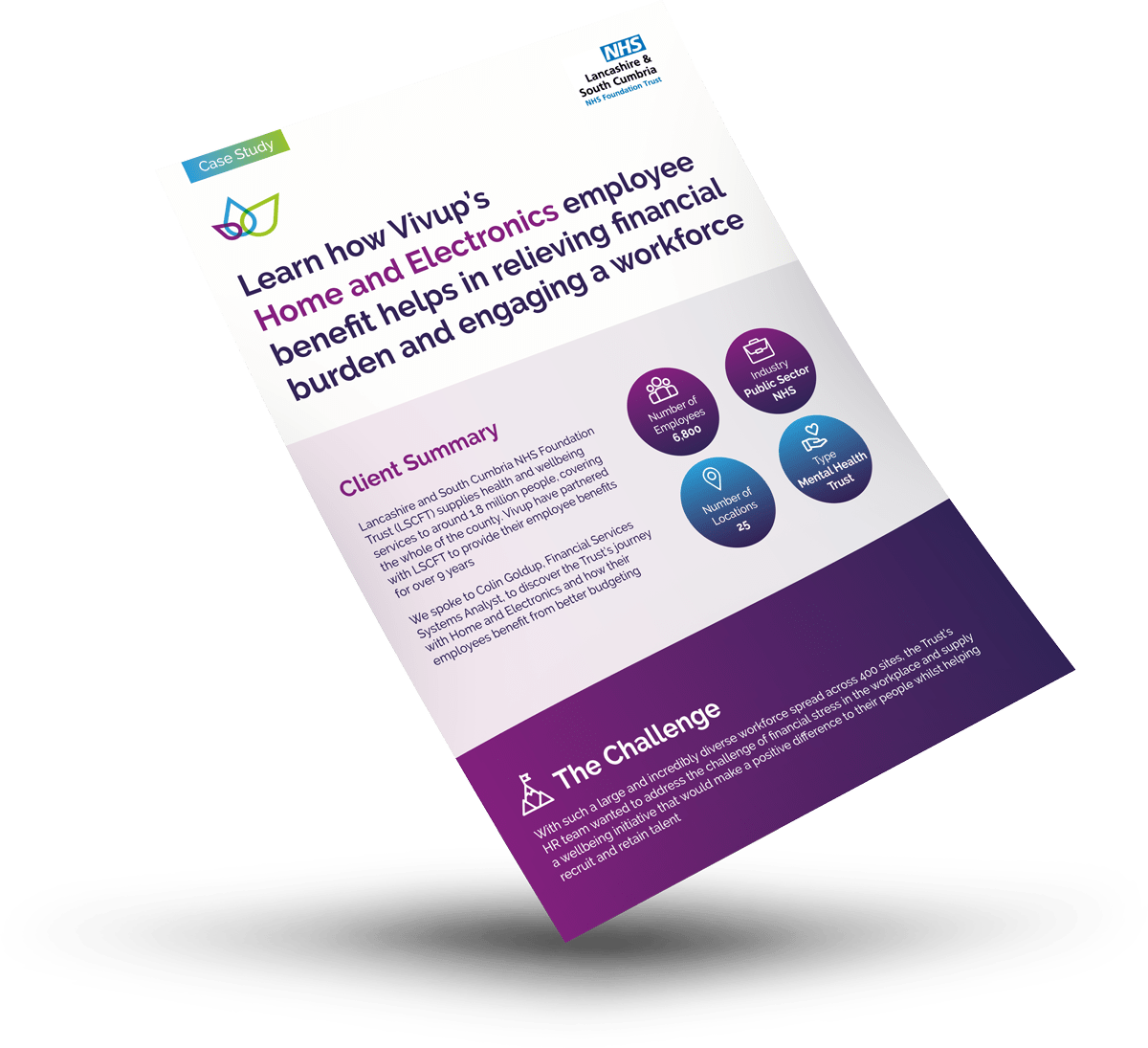 Lancashire and South Cumbria NHS Foundation Trust Case Study
How Vivup's Home and Electronics employee benefit helps in relieving financial burden and engaging a workforce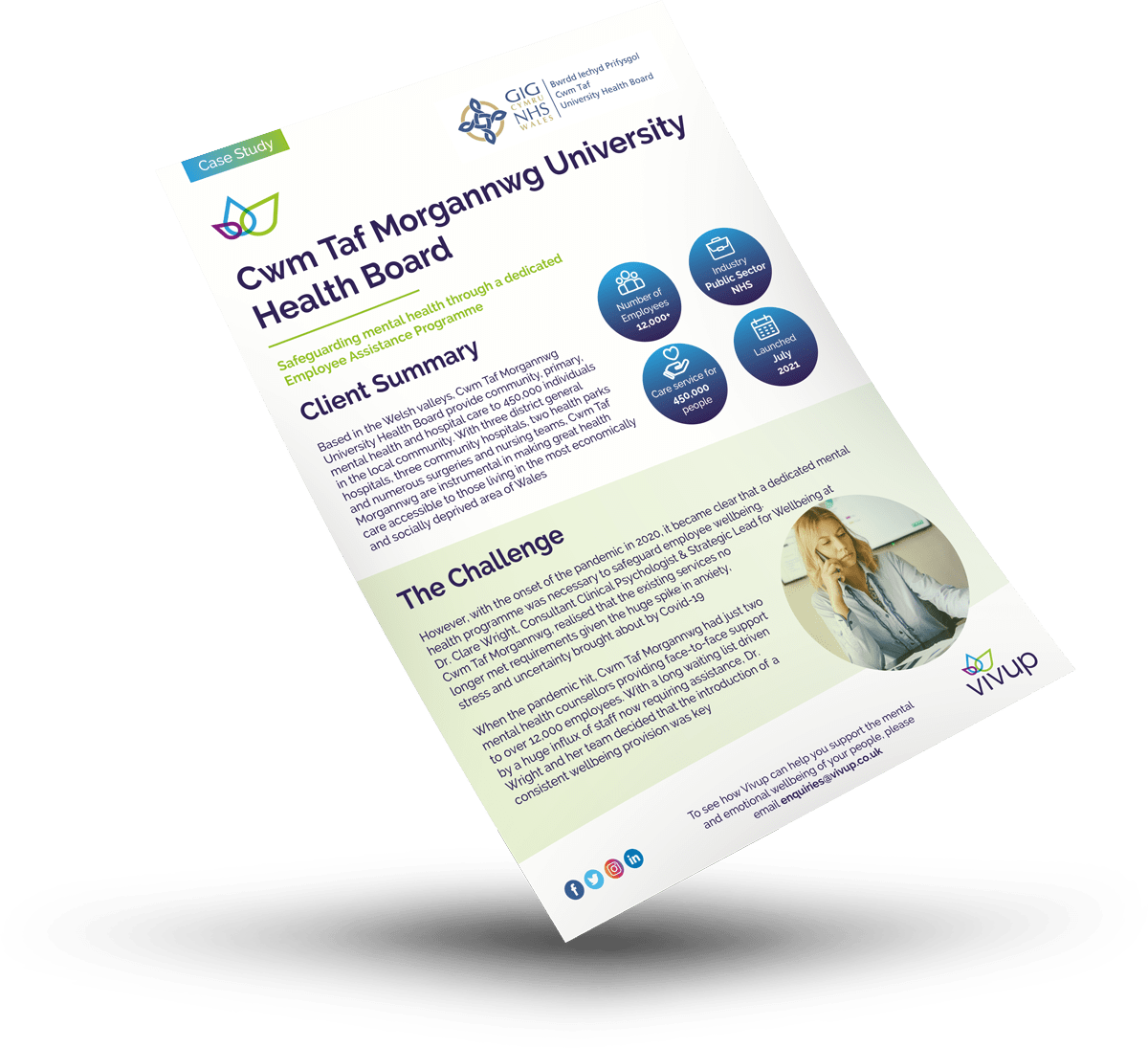 Cwm Taf Morgannwg University Health Board Case Study
Safeguarding mental health through a dedicated Employee Assistance Programme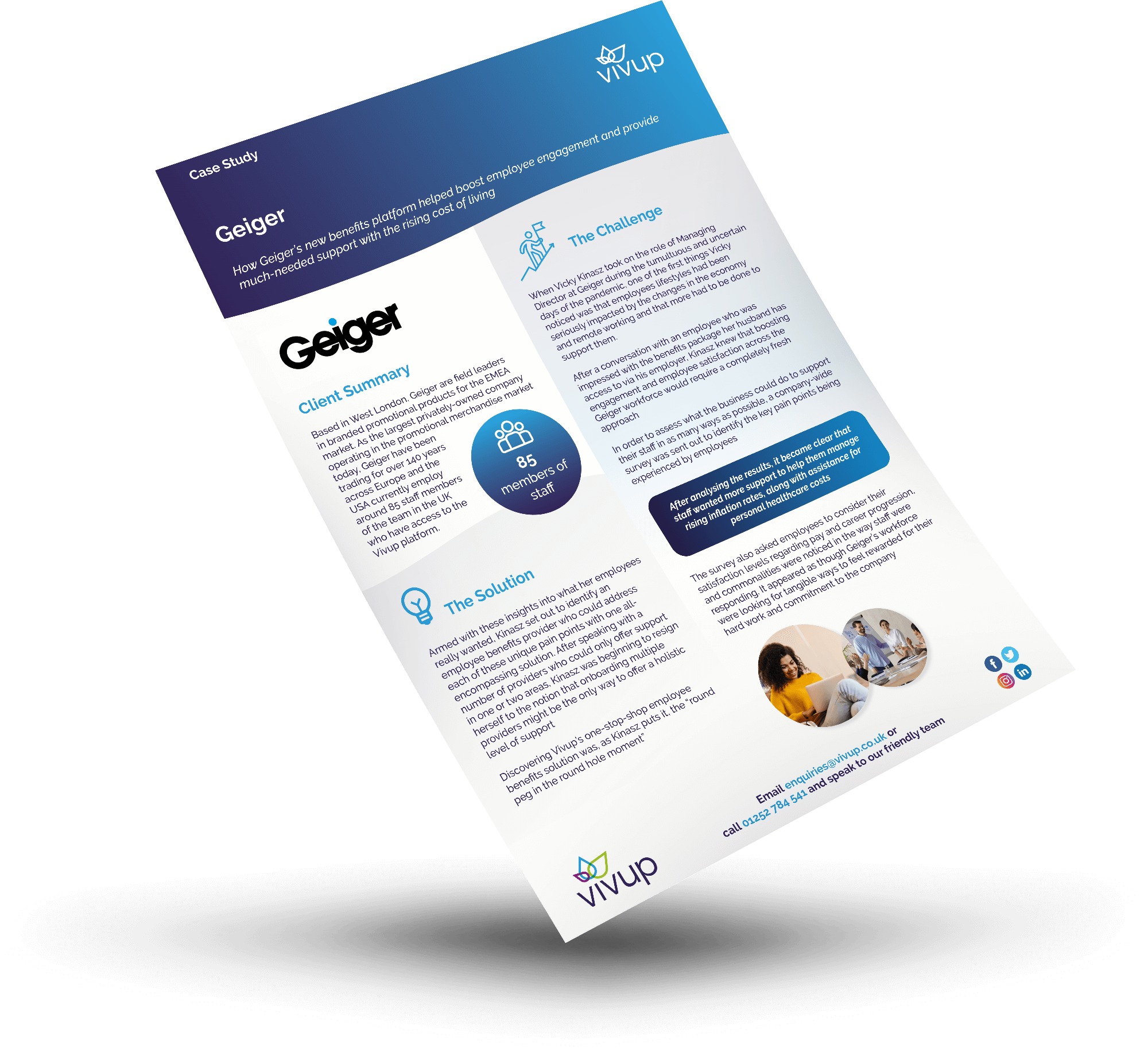 Geiger Case Study
How Geiger's new benefits platform helped boost employee engagement and provide vital support for the rising cost of living
*Savings realised through a Salary Sacrifice arrangement. Terms & Conditions apply.
**Benefits are payable according to the benefit schedules. Exclusions apply.
S

tart customising

your

benefits programme in partnership with Vivup
If you'd like to begin your journey to better employee wellbeing, schedule a call with our friendly team today. They can help you identify the best solutions for your business and assist you with customising your portal to ensure maximum impact and engagement