Our employee benefits are more than just impressive - they're award winning. That's because we're committed to living and breathing the solutions we sell, making mental, physical, and financial support available to all, and disrupting the industry with our innovative, forward-thinking approach to employee wellbeing
Nationally Recognised Awards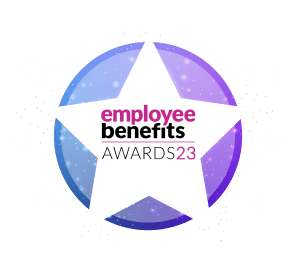 Employee Benefits Awards 2023 – Best Supplier to Work For
As one of the most esteemed events in the employee benefits space, the Employee Benefits Awards celebrate and showcase the many accomplishments of the HR, reward, and benefits community. That's why Vivup are so proud to be recognised as Best Supplier to Work for. The judges described Vivup as "an organisation you can learn from".
They were impressed with the way in which we listen to our people before acting, particularly during recent times of significant change. Vivup operates a people first strategy, with the aim of growing the business from the bottom up and supporting employees with the tools for career ownership and progression.
Employee Benefits Awards 2023 – Best Public Sector Benefits
We were thrilled that our valued client, Mid Yorkshire Teaching NHS Trust won the category for Best Public Sector Benefits. The Judges had this to say about the entry:
Mid Yorkshire Teaching NHS Trust was judged to be a clear winner due to its commitment to its benefits and reward strategy, which is considered to be unusual in the public sector. The judges commented that it was clear the employer was trying to think of everyone through its strategy and was making a concerted effort to do everything within budget.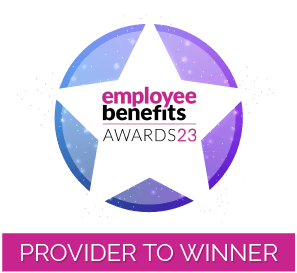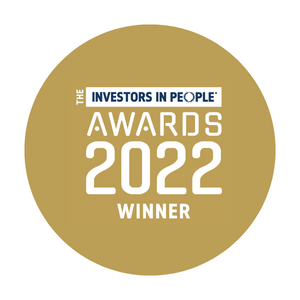 The Investors in People Awards 2022 - UK Employer of the Year
The Investors in People Awards celebrate the very best businesses and individuals across various organisational, people, wellbeing, and leadership categories
At the 2022 Investors in People Awards, Vivup was announced as winner of the UK Employer of the Year category (50-250 employees). In a record-breaking year for award entries, and with over 3,000 organisations involved, this is an outstanding achievement and one that everyone at Vivup is so proud to receive
The Investors in People Awards 2022 - UK Leader of the Year
Our CEO, Simon Moyle, won Leader of the Year at the 2022 Investors in People Awards! As a true innovator, Simon has driven our business and people forward at an incredible pace. He is a bold and disruptive leader with an ethos of openness, a willingness to listen to creative ideas, and a passion to do things differently. His ambitious and engaging nature is infectious. Simon motivates each and every one of us to proactively seek new and innovative ideas for change - continually driving his people, the business, and the industry forward at an unrelenting and inspirational pace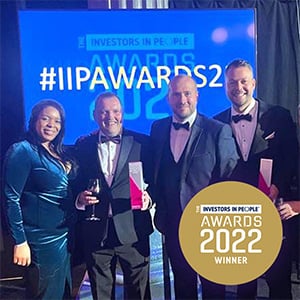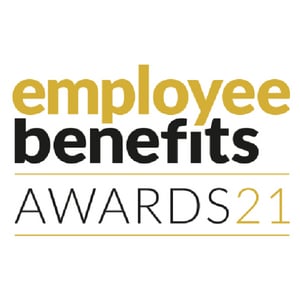 Employee Benefits Awards 2021 - Best Benefits Communications
Our SME client, Lindsay & Gilmour Pharmacy, fought off tough competition from large global organisations to win big at the 2021 Employee Benefits Awards for Best Benefits Communications
Lindsay & Gilmour are one of Scotland's oldest independent community pharmacy groups and remained fully operational throughout the COVID-19 pandemic. To help thank their people for their hard work, dedication, and commitment, they introduced the Vivup highfive Recognition and Reward app alongside a well thought out digital communications campaign that resulted in fantastic uptake and a much deserved award win
Employee Benefits Awards 2020 - Best Voluntary Benefits
Our client, Sheffield Teaching Hospitals NHS Foundation Trust, won Best Voluntary Benefits at the 2020 Employee Benefits Awards. Their passion and commitment to creating a culture of physical, financial, and mental wellbeing is what prompted us to enter them for this category – and was ultimately what stood out most to the judges
Lancashire & South Cumbria NHS Foundation Trust were highly commended in the Best Communications – Large Employer category, which we entered them for after witnessing the fantastic engagement and success in communicating their employee benefits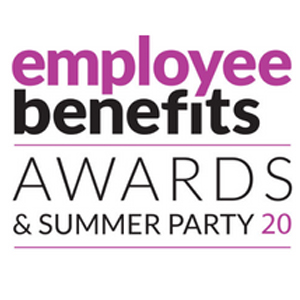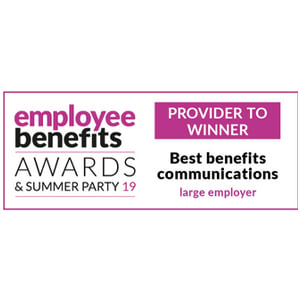 Employee Benefits Awards 2019 - Best Benefits Communications for a Large Employer
We were so proud to see our client, Nottingham University Hospital NHS Trust (NUH), win Best Benefits Communications for a Large Employer at the 2019 Employee Benefits Awards!
NUH embraced our communications strategy to promote their Christmas Home and Electronics scheme in 2018, garnering recognition at these prestigious awards along with some impressive results. Registration and participation targets were exceeded by a significant margin, and 91% of NUH staff said they would reuse the scheme (vs. 89% of all other NHS staff)
Start improving your employee wellbeing today
To find out more about how Vivup can benefit your business, request a demo to get started today